Printing Presses/Barens
Paperinkprint
printmaking equipment
New Prices
The weights are now heavier by 400 grams! This could give you a more versatile printmaking experience, not tried and tested here yet by us but will be as soon as I can clap hands on one!
I am sure that Slama's new modification to his invention will be up to the mark.
We still have a few of the 600gram weights in stock, but going fast!
​Sorry about the wait and delays at the moment but there have been a few changes. Thank you for your patience.
Some Short videos using the Slama Handpress on relief & intaglio prints
​
I am very happy for people to ring and chat about the Slama.
IF YOU WOULD LIKE TO BUY, FEEL FREE TO EITHER GET IN TOUCH VIA THE WEBSITE CONTACT PAGE OR EMAIL ME ON:

MORE CUSTOMER REVIEWS

Please note some deliveries May take longer due to the new rules, thank you for your patience.
​A multi-functioning printing press in your bag
​​The 'Slama'
'I can now carry a multifunctioning portable printing press in my bag; it is not like any other baren, because I can print intaglio prints as well as relief prints to almost any size!'
The Slama Press/Graphic ball press is a unique, ergonomic hand press/baren that has the ability to print relief prints like linocut, woodcuts and wood engravings. Its capabilities stretch to intaglio methods to such as drypoint, etching and mezzotint. With a bit of practice; the results have been found to be comparable to standard printing presses.
A tiny fraction of the cost of a traditional press
Compact, space saving and totally portable
Ergonomic & user friendly
Comes in three sizes: small or large 60 ball or - the large 150 ball
Large press converts into a flatter even more ergonomic baren
New – Larger weights, now 1000 grams

The large press has optional weights for that extra glide on larger pieces of work.
Easy to use; no heavy wheel to turn and no messing around with protective blankets.
Suitable for Multiple printmaking techniques
Unlimited print size
Works on any smooth, steady table top or even floor surface
No other hand press has the Slama's unique multifunctional printing system available yet. The Slama uses a ball bearing system to make it glide over your prints!
Designed by a practising printmaker to a high spec
Comes in its own wooden Storage box, which doubles up as a rest or shelf for the press or weights & presses
Made in high quality Stainless Steel & Beachwood
Easy to clean
Built to last
5 year warranty
​ Slama
UK Distributer:
www.louisemaclaren.com


​LOUISE MACLAREN ARTIST IS A UK DISTRIBUTOR OF THE SLAMA HAND PRINTING PRESS.
THE SLAMA HAND PRESS WAS DESIGNED BY CZECH ARTIST/PRINTMAKER MILOS SLAMA AND CECHCO ENGINEERING. IT IS A BALL PRESS. MILOS SLAMA IS THE AUTHOR OF THIS BALL PRESS AND IS COVERED UNDER COPYRIGHT LAW.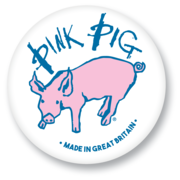 As an avid 'Sketch Booker' I can also recommend
'Pink Pig'
sketchbooks! I love their quality, colourful covers and variety of shapes and sizes.
Click on the Pink Pig Logo above to go to their site.
For my current sketch booking activities keep an eye on my instagram page:
www.instagram.com/paperinkprint/
​
Other 'used but still good' Printmaking/Art equipment for sale
A vintage Converted Mangle Press - SOLD
Converted Mangle press: can be used for intaglio and relief printing. Collection only from Reepham Norfolk. £145
For Further details please either use the email at the top of the page or use the contact form via the contact page.

All images, Graphic design & Content for Louise Maclaren is © to Louise Maclaren: Except for 'Slama S Press' logo